Filters out suspended solids, like rust and sand particles using 5-micron membrane filter.
Removes chemicals, bad taste, odors, lead and heavy metals.
Improves and enhances the natural taste drinking water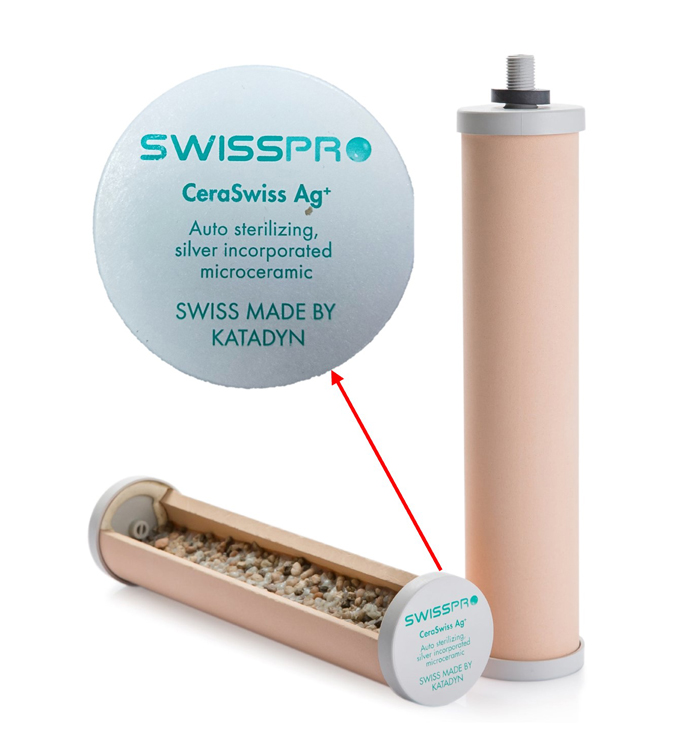 Removes more than 99.99% microorganisms and bacteria based on unique 0.2-micron micro ceramic that prevents recontamination.
Can be cleaned and reused.
Water Function

Filtered Ambient 
Unfiltered Hot & Cold (Mixer)

Filtration Set

Swisspro CORE – 3-stage Filtration

Tap Material

Chrome-plated Brass

Filtration Technology

Microbiology & Heavy Metal Safety

Electricity

Not required