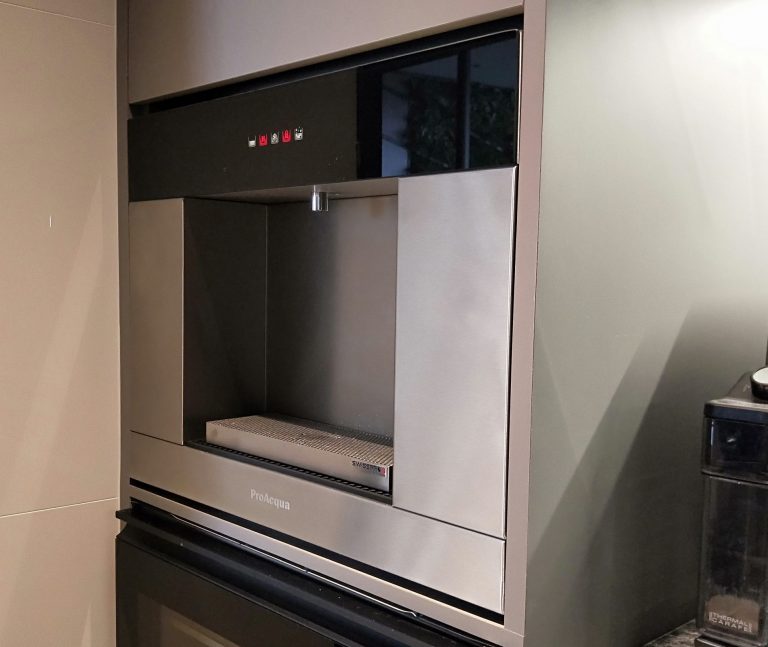 The recently published Singapore Hotel Sustainability Roadmap of the STB (Singapore Tourism Board) has, in essence, shown a clear timeline and target : it sets Singapore as an example to the rest of the world's hospitality outlets. Encouraging patrons and guests to align behaviour and habits for a better and greener future. One of the plan's key recommendations is to install "an in-room filtration tap to replace plastic water bottles".
This mission is supported by Swisspro, a pioneer committed to providing sustainable water treatment solutions to their customers since many years. It's a brand known for its integrated, compact design and precision. The STB message is unbiased and does not mention any option of glass bottles. Yet, the management of some hospitality outlets may not understand the full range of what sustainability really entails.
Misunderstanding sustainability – only changing material is not enough
Typically, players in the hotel business are subject to two fundamental misconceptions:
a) they assume that the material change from plastic to glass is already sustainable
b) they are convinced that guests prefer individual bottles
The Disadvantages of Glass Bottles / Central Bottling
Next, while glass bottles are introduced to hotel rooms, neither the expensive purchase of filled glass bottles nor the supposedly more cost-effective central bottle filling and cleaning system is economically and ecologically sustainable.
Visible disadvantages are obvious: filling plants require regular maintenance and spare parts, bottle service life is not unlimited, with a refill life of up to 50 times. The weight of a 500 ml glass bottle is between 250 and 400 g, depending on the material quality, and therefore at least 8 times heavier than PET. In a 400-room hotel, a ton more is transported every day. This requires manpower, which is expensive and may not be easily available. If the machine happens to experience downtime due to a defect or a repair, negative consequences will occur. Often there are hidden hygiene and quality control issues. The sanitization regulations as well as the strict quality control are important factors that are easily overlooked. Last but not least, the necessary disposal or recycling of glass bottles is not considered in the total sustainability task and cost.
Circular Economy and the Biggest Question: What Does The Guest Need?

What does our hotel guest really expect?  Their main concern is not a nice presentation in a crystal bottle – but the quality, quantity and, in addition, variation of the drinking water. A younger, more conscious and demanding segment of consumers is entering the market.   They will not be impressed by glass bottles, but by integrated solutions with added values.

The sustainable drinking water solution
The relevant questions that hotel owners or managers have to ask themselves about drinking water solutions are very simple:
What does my guest want?
How does my quality-driven hotel differentiate?
The drinking water system must clearly differentiate from a "normal" tap. Because that traditional faucet is perceived as regular tap water without treatment.  Hotels need an integrated solution embedded in the room design. Conventional dispensers fulfill the purpose, but require a lot of space, look clunky and often do not fit into a stylish room concept in terms of size, colour and/or design.
The Solution
Functionality and design are combined in the Swisspro systems "Fontana" (wall installation) and "Versa" (especially digital outlet tap with invisible overall system installed in the cabinet).
Swisspro systems have a modular design and can be upgraded in one or two expansion phases: from normal room temperature + hot – to chilled – and finally to sparkling water choice.