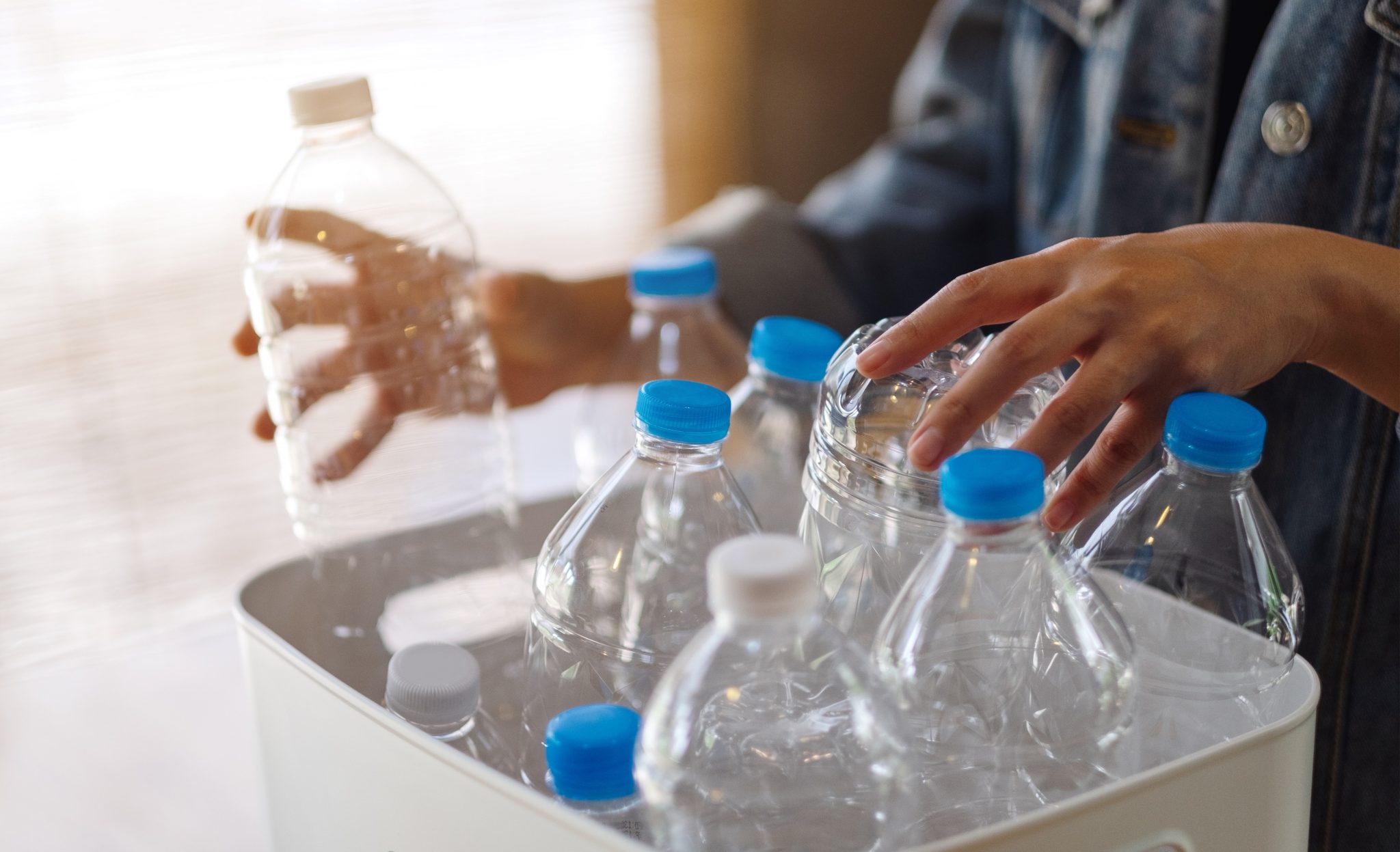 The world's biggest and most urgent challenge is climate change with an incomparable extent. Its effects can be seen all over the world, with areas like Europe and America seeing soaring temperatures in the summer. And besides the use of fossil energy, one of the biggest issues affecting the climate crisis is human waste: whether it be the amount of food on an everyday basis that gets thrown out, to the amount of unnecessary rubbish when we pack and buy things. And with no doubt, among the biggest waste items is single-use plastic. The increased and careless use of plastic on a daily basis, when it adds up, is catastrophic: as improper disposal of gigantic rubbish ends up in the sea, or when burned, produces noxious fumes. And what makes the challenge even worse is that microparticles end up again in our own food chain.
While also important, sustainable solutions do not primarily consist of reusing or recycling: they start with a different way of consumption! One of the most impactful improvements the hospitality industry can do for the environment is to drastically reduce single-use plastic wastage. This includes bottled drinking water, soaps, and shampoo packaging. Many hospitality and F&B venues have already started to implement refillable toiletries. But what about drinking water? How do we reduce the use of single-use plastics for something as basic as bottled water, which became a standard in hospitality and most of us require when we travel and get on the go? After several years of pioneering, Swisspro is convinced of alternate solutions.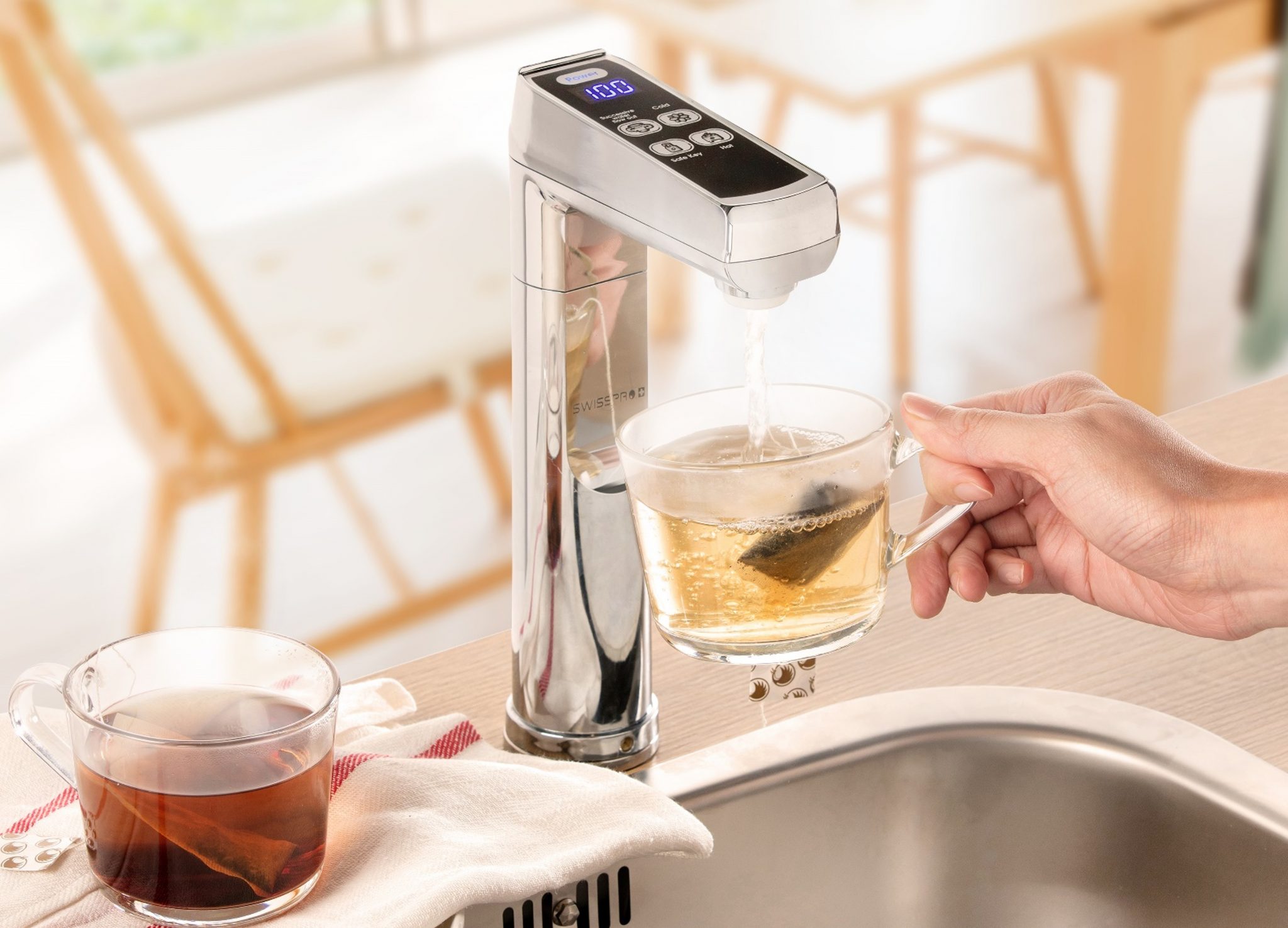 Swisspro, a company that is committed to providing, sustainable water treatment solutions to its customers, is a brand known for its integrated, compact design and precision. Premium quality is not only reflected in their long-lasting products but likewise in customer services and maintenance, as well as ambition in going beyond 'the extra mile' for consumers who look for peace of mind and convenience. With its Halal-Certified and NSF-Certified water filtration, Swisspro's Swiss Water Technology is known for producing fresh, flavorful drinking water that remains mineral rich. Swisspro has over 90 years of manufacturing experience in Switzerland coupled with the most rigorous testing in the industry to ensure you are getting the best natural-tasting drinking water with essential minerals retained in every pour.
"We're not here merely to sell water filters, but to provide tailor-made and integrated smart drinking water solutions including back-end IoT communication platforms for high-end expectations." says Mr Marco Preisig, owner of Swisspro. The man brought the brand Swisspro to Singapore 18 years ago from his native Switzerland, where it has been thriving ever since. Furthermore, the essential components of Swisspro are made of natural and biodegradable materials that are long-lasting and reusable.
Simply installing high-quality water filtration solutions like Swisspro can do away with thousands of single-use plastic bottles. In essence, Swisspro has a working relationship with hospitality icons such as Fairmont, Swissotel and Pan Pacific Hotels Group, which benefit from tangible results out of this cooperation.
For example, Fairmont Singapore has done away with over 600,000 plastic bottles in a single year with the implementation of Swisspro in-room digital dispenser. This installation of Swisspro filtration systems has given hotel guests access to high-quality drinking water around-the-clock. Refills of hot and chilled water are easily done at one's fingertips, without having to call the hotel staff. The stylish digital tap complements the rooms' aesthetics and interior design.
State of the art layout and functionality include purification, heating, chilling and carbonating your water. Swisspro enables hotels, restaurants, convention centres and bars to say goodbye to kettles and imported sparkling water. All this massively reduces the amount of wastage, as well as manpower and time to heat up water for consumption. This is also a great boon to the hotel guests, who do not need to take time to heat up water for their own consumption.
"Swisspro starts where others end," Mr Preisig concludes, touting themselves as the solutions company to hospitality issues that considers sustainability and calibre in their methods. Indeed, Swisspro is a great option for those looking for a viable option that streamlines the process of manpower, eco-friendliness and resources into an optimised service provider. And all through the basic tenet of a human right: a sustainable, enjoyable world for us all.